Hello gorgeous people, Today I have for you some drugstore affordable Lippies. These are Catrice Ultimate Colour Lip Colour. According to Catrice these lipsticks are highly pigmented, rich tones that cover the lips perfectly. They are shiny, smooth, creamy and long-lasting. I have two shades:
---
Hallo herrliche Leute, Heute habe ich für euch einige Drugstore erschwingliche Lippenstifte, genannt Catrice Ultimate Colour Lip Colour. Nach Catrice diese Lippenstifte sind stark pigmentiert, reiche Töne, die die Lippen perfekt zu decken. Sie sind glänzend, glatt, cremig und langanhaltenden. Ich habe zwei Farbtöne: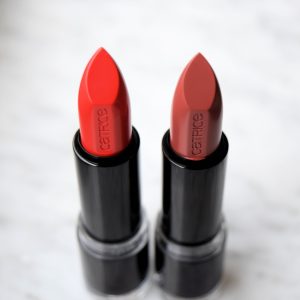 Catrice Ultimate Colour Lip Colour Maroon 020
It's a browny dark nude shade. On lighter skin-tone it will look darker nude lip color but for darker skin-tone people it will be a beautiful perfect nude  lip color.
---
Es ist ein bräunlich dunkel Nude Schatten. Auf hellerem Hautton wird es dunkler Nude Lippenfarbe schauen. Aber für dunklere Hautton Menschen, wird es eine schöne perfekte Nude Lippenfarbe.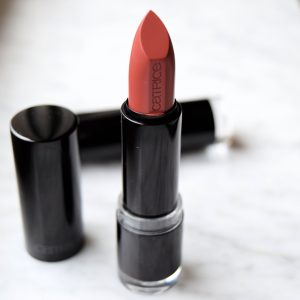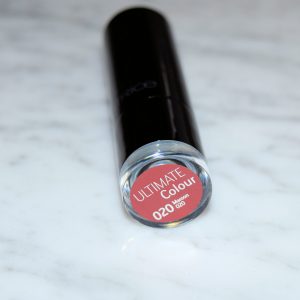 Catrice Ultimate Colour Lip Colour Hot 'n Spicy 430
It's a bright red shade with orange undertone. It reminds me of the color lady danger from Mac. But catrice Hot 'n Spicy is glossy and a little less orange. It's definitely a beautiful shade and will look stunning on every skin-tone.
---
Es ist ein leuchtend roten Farbton mit orange Unterton. Es erinnert mich an die Farbe Lady Danger von Mac. Aber Catrice Hot 'n Spicy ist glänzend und etwas weniger Orange. Es ist definitiv ein schöner Schatten und Sieht atemberaubend auf allen Hauttönen.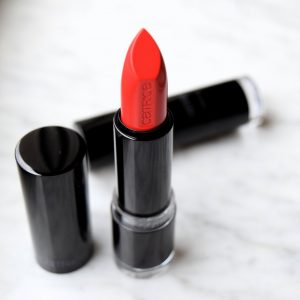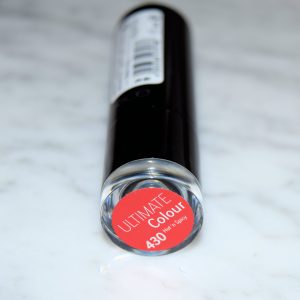 In my opinion these lipsticks are very creamy and a dream to apply. Very well pigmented with shiny glossy finish. These are so comfortable, does not dry out my lips, not sticky at all and doesn't emphasize the dry parts of my lips. If you're more into matte finish lipsticks, then these might not be for you. These are not that much long-lasting , they last on my lips for about 3 hours and if you eat or drink, it will be wiped off. Catrice packaging is always superb and good quality ( not cheap looking ). Catrice is my favorite affordable brand, great products for such a good price.
---
Meiner Meinung: Diese Lippenstifte sind sehr cremig und ein Traum zu bewerben. Sehr gut pigmentiert mit Glanz-Finish. Diese sind so bequem, nicht trocknen meine Lippen und nicht betont meine trockenen Lippen. Wenn Sie Matte Lippenstifte mögen, dann sind diese nicht für Sie. Diese sind nicht langanhaltenden, sie dauern auf meinen Lippen für etwa 3 Stunden und wenn Sie essen oder trinken, wird es abgewischt werden. Catrice Verpackung ist immer hervorragend und gute Qualität (nicht billig suchen). Catrice ist meine bevorzugte erschwingliche Marke. ( gute Produkte für so einen guten Preis )
Price: 3,95 € for 3.8 g
Where to buy / Wo können Sie kaufen:
Please follow me on social media and subscribe to my Blog 🙂 Have a great day! Leave the comments below, I would love to hear your opinions. 
---
Bitte folgen Sie mir auf Social Media und folgen Sie meinem Blog 🙂 Ich wünsche Ihnen einen wunderschönen Tag! Lassen Sie die Kommentare unten, würde ich gerne Ihre Meinung zu hören.